"Family fun"
A place for families with entertainment, but remember you need to understand italian if you want to enjoy the entertainment. The grounds and facilities are clean and tidy. The food was different everyday and you could tell they were making an effort. Fish was being grilled in front of guests in open air. We were offered a special treat (spa) for booking via booking.com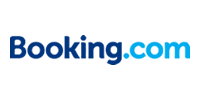 Shieh
- Family holiday
07-09-2019
"Nice hotel in Sicily"
Nice hotel in Sicily with a large pool and a private beach. This place is really quiet despite the size of the hotel. It's more for families as the hotel is isolated, you need to have a rental car otherwise you'll have to stay there as there is no public transportation. This resort is mainly occupied by Italians, and only a few employees speak English. All activities are in Italian. There is a large choice of fresh food in the restaurant, but our favorite is pasta! We have been to a restaurant in Licata that serve only traditional Sicilian food (El Diablo), I really recommend this place, make sure to book a table a few days in advance as it is a very small family restaurant. In Summary Sikania Resort is a family hotel for relaxing holidays, don't choose this place if you're more interest in visiting different places.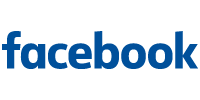 Rhariba Haimoud
- Family holiday
25-08-2019
"good holiday place ! "
nice beach, good for relax, nastro azzurro on tap, clean room and other facilities, helpful staff, and pretty much animation during the day (if you communicate Italian)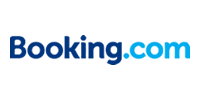 Tamas
- Family holiday
01-07-2019
"Excellent family vacation, excellent water-sports possibilities"
A pleasant hotel in the middle of nowhere. We have spent there 2 weeks as a family with 2 little kids (3 and 5 years old) and were very satisfied with almost everything.The beach was nice, clean, with a fine sand, though a little narrow. You have from 1 to 3 lines of umbrellas with loungers (depending on the sea level :-)), then there was a fence with protected area of natural sand dunes, and then there were around 20 more rows with umbrellas and loungers. I liked the policy at the beach, first two rows were payable, but if there was no reservation made, you could use them and keep them for the whole day. There was only one thing we were a bit sad about, the sand was sometimes at the entrance at some places a bit dark, and we think it was because of the refinery in Gela (one of the two closest towns to the hotel, located cca 15 km). An Italian family from Catania which we met there confirmed it. It's a bit pity because the resort is located close to the protected area of Tenutella.The sea wasn't crystal clear because of fine sand, but clear enough when there were no waves to see bottom of the sea and small fishes swimming there :-). There was gradual entry to the sea, which made the beach suitable for babies and small kids. The sea was calm in the morning making it perfect for a recreational swimming. In the afternoon, the beach was often windy with bigger waves. In this case, hotel pool was also a very good option where to spent the afternoon. However, the wind was not problem for us, because there was also a possibility to learn and practice a variety of water-sports.Much appreciated feature of the hotel was an excellent team of two young Slovak experts in water-sports running the "Board Academy" in the hotel. Matthew (Maťo) and George (Juro) were ready to provide an excellent tutoring in SUP, kayaking, windsurfing and kiting, in English and in beginner's Italian too (on top of Slovak and Czech languages, of course). My husband, who took an 6 hour-course of kiting, was very excited about it and satisfied with their professionality and positive attitude. I took an 8 hour-course of windsurfing and was very happy and thankfull for this possibility too! :-). I can convey to the "Academy" only the highest appreciation. All-in-all, because of the "Board Academy", for those who like a bit of active vacation, this spot is a right choice!Hotel rooms were very nice, big and exactly corresponded to the hotel photos. They were cleaned and towels were changed daily. I liked especially the bathrooms, they were like new. They corresponded to hotel of 4*. I highly appreciate the cleanliness throughout the hotel and the beach.Meal. Breakfast - probably the weakest part. Ham and cheese, omelette and fried eggs on request, scrambled eggs, sausages, bacon. From my point of view, there was a small variety of bakery, and the one provided was not fresh. Only white bread, white and graham minces. I missed dark bakery and normal milk. Milk provided had a taste of water. Lunch and dinner - was in my opinion good and tasty. Antipasti, 1-2 meat dishes, potatoes, cooked and fresh vegetables, 2-3 fresh pasta dishes, dinner +1 grilled food, deserts. I liked very much pasta made fresh every lunch and dinner and a delicious grilled food at the dinner. Our kids loved the pizza/fruits time and the pancakes time in between the meals. The pancakes were the top! :-) You wont be hungry.Animation. There were Italian and Slovak animation teams, very nice and varied programme for kids, teenagers and adults. In my view, everybody could find some entertainment there. Our kids liked especially the team of two Slovak animators.Location is very good if you rent a car. 30 minutes to Gela or Licata (closest bigger towns to the hotel), 1-1.5 hour to Ragusa, Modica and Agrigento (places I strongly recommend to visit), 2-2.5 hours to Palermo and Syracuse. One minus was that there was no shuttle or public transport from the hotel to Gela or Licata. If you want to move from the hotel, you have to rent a car or use a taxi (taxi is not a good choice, too expensive...). I would strongly recommend the hotel to find a solution to this, all the people we met in 2 weeks, found this as the biggest disadvantage. Providing a shuttle for a normal price to Gela or Licata, 2 days a week (one day could be Saturday or Sunday because of the Church service), and 1-2 times a day (mornings and evenings) would definitely be a good choice.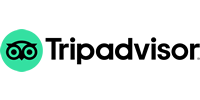 Lucia P
- Family holiday
01-08-2018
"Everything was perfect"
We had great time last year. Perfect for families with small children. Good was delicious and there was great choice. Entertainment was interesting though mainly in Italian but we still enjoyed it. The only minus is the hotel location. I mean if you don't have car you must stay within the resort space which is huge but can get boring and you won't be able to explore the island or at least the near sites.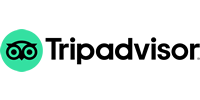 neverthereagain
- Family holiday
01-07-2018
"Very, very good"
Pleasant hotel in the middle of nowhere. The beach is nice, clean, with fine sand, though a little narrow. Sea isn't crystal clear because of fine sand. Hotel rooms are nice, big, exactly correspond to the hotel photos. They correspond to Hotel 4 *. In one room we had broken air conditioning, after 4 days of asking the hotel offered us the possibility of changing the room (I recommend a better approach to problem solving.). Animation program is very varied, everyone finds something interesting. The weakest part of the hotel is meal. Breakfast - ham and cheese (lack of salami, cheese, vegetables, even olives), omelette and fried eggs on request, scrambled eggs, sausages, bacon, rich continental breakfast. Lunch and dinner - 1-2 meat dishes, potatoes, 2-3 pasta dishes, dinner +1 grilled food, deserts. I highly appreciate the cleanliness throughout the hotel and the beach and the staff, although the knowledge of English is very limited. A large part of the hotel is barrier-free, but the last meters of beach access no.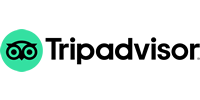 Igor M
- Family holiday
01-07-2018
"A very good holiday resort"
Located near very good beach coast, peaceful and perfect for relaxThe rooms are big, but not very clean. Apparently, the housekeeping must do their job better!We were there for one week and the food was various and also very delicious.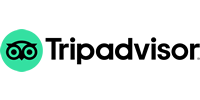 Margarita
- Family holiday
01-06-2018
"Excellent beach and food"
Very good hotel close to the nature! Long and wide sandy beach. Basic rooms, nothing special, but clean and not small. Perfect kitchen, I love all the desserts I tried. The location is good for people who wants to relax on the beach. No connection with any town nearby. There was no internet and mobile connection in our room, but for us it was a plus.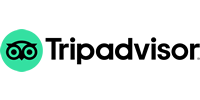 Panayotova
- Family holiday
01-04-2018